Events
Upcoming...


Join us!

Volunteer opportunity on October 26 to plant a new pollinator garden at the Thornton River Footbridge at 12018 Lee Highway, Sperryville, VA 22740. We will start planting at 10am.

Shovels and gloves will be provided, but volunteers are welcome to bring their own tools. Please park in the parking lot for Headmaster's Pub.

Contact: Celia Vuocolo <cvuocolo@pecva.org>. We will be planting Virginia native plants (perennials, grasses and shrubs) from Hill House Nursery in Castleton.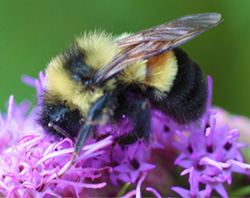 Celia Vuocolo, PEC's Wildlife Habitat and Stewardship Specialist, is working with RappFLOW and with the ESC on their rusty-patched bumblebee education campaign (the rusty-patched was just listed as federally endangered this past year — the first bumblebee to have that designation in the U.S.). This pollinator garden is part of the campaign to raise awareness for the plight of the rusty-patched and other pollinators, including the monarch butterfly.
Help wanted with StreamSweepers Stream Cleanup Effort in April
More info on program
Headwater Stream Initiative: An effort to provide FREE technical assistance, project design, materials, and labor for the planting of native trees and shrubs in riparian zones on properties in the headwater counties of the Rappahannock River Watershed.
A joint project of The Piedmont Environmental Council & Friends of the Rappahannock
Past...
This year's Watershed Field Day for public and private school students will take place on September 22, 2016.
See Article in Rappahannock News about the 2015 Watershed Field Day
"Recycling Pirates": A RappFLOW-sponsored Earthday Assembly at RCES with Goodlife Theater. This is the description of last year's event.
Conversation on Care for Our Common Home. Laudato Si' (Pope Francis)
Final notes and compilation of next steps in Care for our Common Home, June 12, 2016
Bringing Back the Brook Trout
February 27 "Bringing back the brook trout," dinner hosted by Piedmont Environmental Council see www.pecva.org/events for information and registration.

Rappahannock County Revises Comprehensive Plan 2014
Rappahannock Rappidan Regional Commission, Land Use and Environment Committee. RappFLOW participates in the regional Land Use and Environment Committee at the Rappahannock Rapidan Regional Commission.
7/26/08 Virginia Legislature Commends Community Watershed Organizations
6/10/08 TMDL plan for Hazel, Hughes & Rush River watersheds
Site last updated: 10/13/17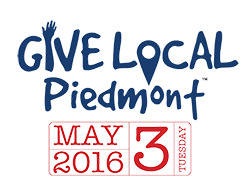 Our thanks to all who donated on GLP day!
Avon Hall Pond Project
RappFLOW Board briefs the Washington Town Council on Pond Project
Field Walk of Native Plants Buffer July 15, 2015
Good turnout for the field walk!

Photos from Avon Hall Project, Spring 2015
"Pond News is Good News" - Rappahannock News article about Avon Hall presentation in October 2014
Soil test report for Avon Hall Pond is in!
People and Pollinators Enjoy Town Habitats (June 2014)
Summary of Plantings at Avon Hall 2013/2014 (new plantings 7/24/14)
Plan of Work April - September 2014
Washington nature trail takes shape

Rappahannock Friends and Lovers of Our Watersheds (RappFLOW), partners with Trout Unlimited, sponsor of Trout Unlimited Camp, offers a scholarship to a resident of Rappahannock County.
2014 RappFLOW Board of Directors


VA DEQ honors request for Rush River Monitoring
RappFLOW wrote a formal request to the Virginia Department of Environmental Quality, requesting that the DEQ provide additional water quality monitoring downstream of the town of Washington on the Rush River. We received a letter stating that the DEQ will honor our request.
Impaired streams study final results from VA DEQ March 22, 2007
"My Watershed" Section
To help you in understanding and protecting YOUR watershed, and to help neighbors work together on their local subwatersheds, go to "My Watershed." Can you find YOUR watershed here? Notice that there are several different maps available for each watershed, plus even more for the Upper Thornton. Read more about it!