Upper Thornton River Watershed - Events
The Fish Survey conducted along the Thornton River on May 31, 2005, was a success. Volunteers assisted biologists from the National Shenandoah Park and the VA Dept of Game & Inland Fisheries in the survey. A wide variety of over 24 different species was identified as present in the water.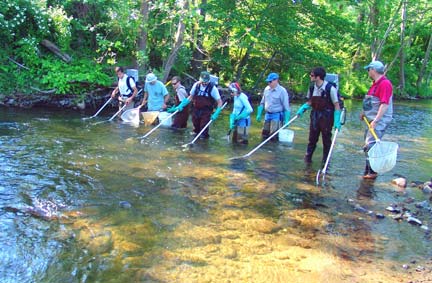 Photo courtesy Richard Lykes
This was a unique opportunity to assist field biologists sample the stream waters of the Thornton River. State fisheries experts and biologists from the Shenandoah National Park conducted a fish survey along the Thornton River. Several local volunteers participated, helping with nets, buckets, and countings.